Adreina Padovan from Italy. One of those injured in the explosion at Smethurst's Mill in 1951. Courtesy of her daughter Lee Majsa.
Photos and documents courtesy of Jennifer Balcombe whose father Thomas Riley worked as a tackler at Stuttards, Ratcliffes and Lawrences and Talbot mills.
Photos by Vivien Booth of the derelict Coppull Ring Mill after closure. vivien_booth@hotmail.com
Some great photos from Pamela Brown (nee Wrigley) of workers at Canal Mill (Botany Bay) in the 1950s.
Photos of Fletcher's Mill, also known as Brook Street Mill. Kindly provided by Lynda Fletcher, the great granddaughter of the mill founder James Fletcher. The mill went into voluntary liquidation and closed in 1963. It was demolished in 2012.
More photos and documents courtesy of the Lynda Fletcher.
MTalbot Mill Workers Celebrating Gordon Wilson's 21st Birthday
Ben Ainscough – Eddie Eccles – Harold Alty Bill Morrow – Gordon Wilson – Ralph Mercer – David Wilson – David Harrison – Leonard Halton
Several generations of the Clare family worked at Talbot Mill. Here, Bill Clare is shown in various parts of the mill.
More members of the Clare family are shown in this photo.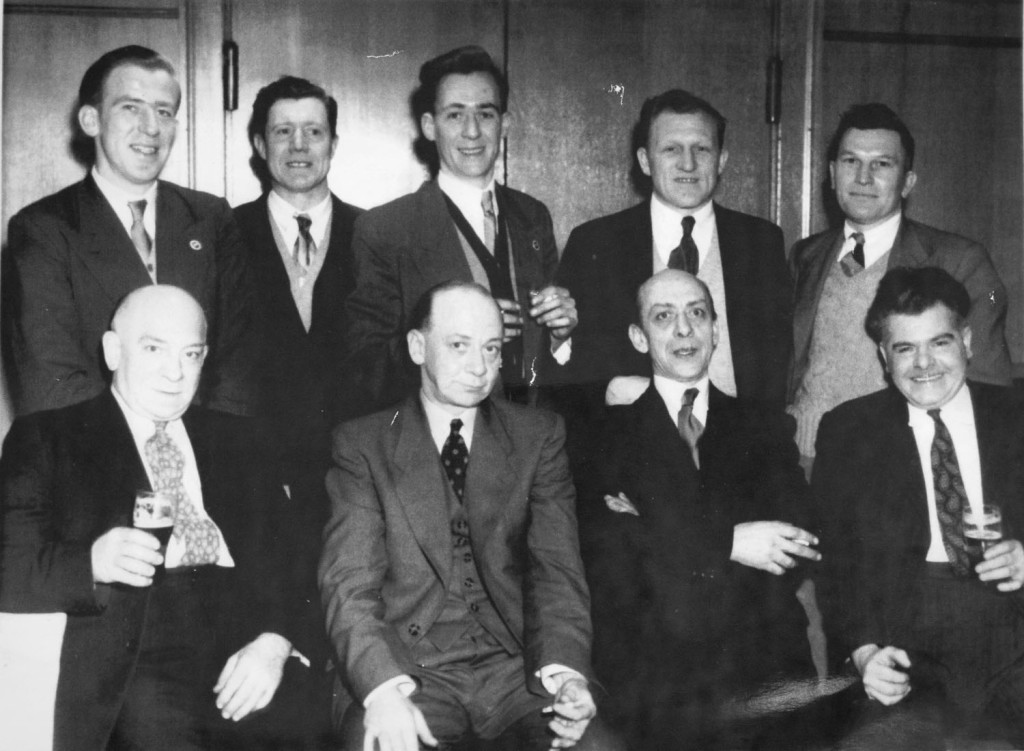 Ernie Clare – Mr Porter – Donald Clare – Jimmy Brown – Austin Archer Ernest Clare – Jack Clare – Jimmy Clare – Alfie Bamford
Mills were decorated and workers dressed up for national occasions. Shown here is Croft Mill on the coronation of Queen Elizabeth II in 1953. Photos courtesy of Mavis Cowling.
We've received the photo below from a Facebook group member. It shows workers at Talbot Mill. We're not sure of the date. Can anyone help? Do you recognise anyone on the photo?
This is a picture of the wedding of Mary Wrightson and Cyril Gilman at St Paul's Withnell circa 1958.  They met whilst working at Talbot Mill.  The bridesmaids are Mary's two sisters at each side of her,  Irene Roscoe (now Patten) on Mary's right and Rita Taylor (now Waring) on Mary's left, both of whom worked at Talbot Mill at the time and were invited to be bridesmaids to Mary.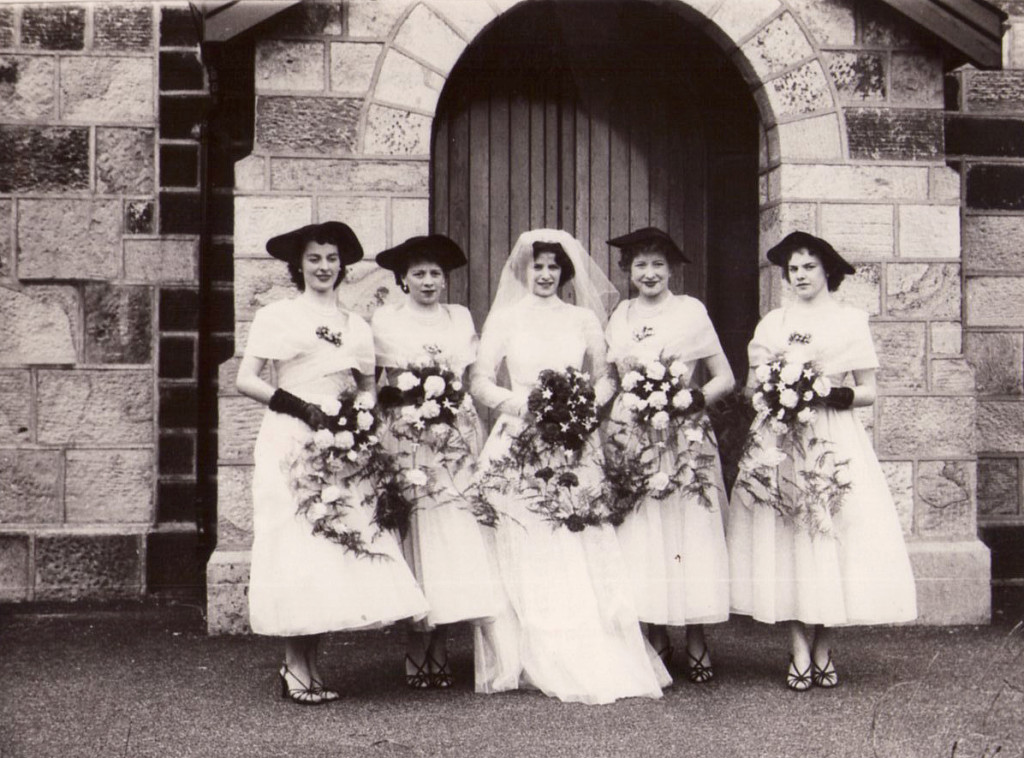 A shuttle and reed hook from Talbot Mill. Photos by Barbara Lowe.